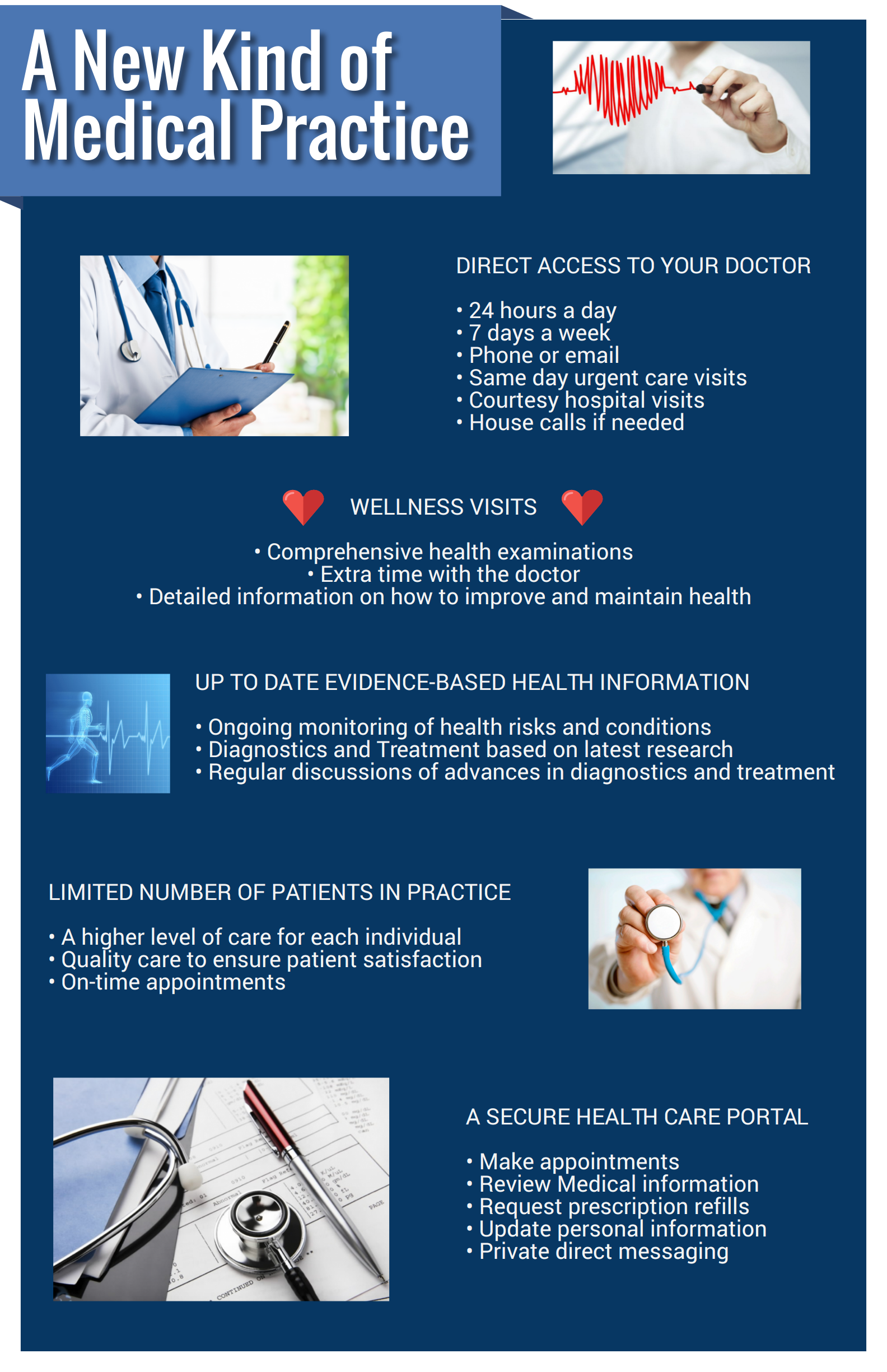 Frequently Asked Questions (FAQ)
What is the annual fee for joining Wellesley Personal Care?
For information regarding annual fees and payment arrangements, please contact Andrea Buckler at 781 235-1369 or andrea@wintmed.com.
What services does my membership cover?
The Wellesley Personal Care plan includes all office visits to and by Dr. Schroeder and his staff, including the comprehensive Annual Health Assessment, follow-up examinations, all other in-office visits and consultations, and, if necessary, house calls and hospital visits. The plan also includes all other electronic and written communication with the Wellesley Personal Care staff, such as follow-up on lab tests. Wellesley Personal Care also serves as the primary coordinator of a Participating Patient's medical services, whether performed by the practice or other medical practices and organizations. Please contact us directly to discuss the complete range of included services.
Do I still need health insurance?
Yes, you should maintain health insurance to cover the costs of office visits, hospitalization, diagnostic testing, specialist services and other medical services not included in your Wellesley Personal Care agreement.
Am I still responsible for copayments and deductibles?
Yes. Copayments and deductibles are determined by your insurance company. All medical providers are required by law to honor these terms if the provider accepts a particular insurance.
Can I really contact Dr. Schroeder and the staff at any time, from any place?
Yes. Participating patients will have Dr. Schroeder's cell phone number and email address so that they may communicate with him about any medical concerns.
Will Dr. Schroeder and the staff make house calls or visit me in the hospital?
Yes. Dr. Schroeder or Lainy Schroeder will visit at home infirm patients unable to travel to the Wellesley Personal Care office. Similarly, the Wellesley Personal Care staff will visit hospitalized patients and help coordinate their care with third-party medical professionals.
What if I become ill or I am injured while travelling?
You will have to contact your health or travel insurance to find out the details of your coverage while travelling. Wellesley Personal Care will provide your health information to treating facilities and phyisician, if necessary. We also will try to help you find local physicians and facilities that will treat your illness or injury appropriately.